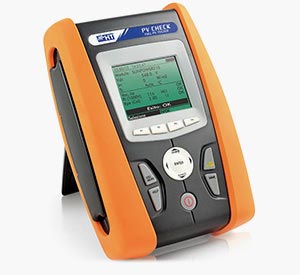 For 40 years now, the experience of our skilled installers and professionals working in this constantly-increasing sector has allowed us to work on maintenance and management of residential, industrial and renewable-energy electrical systems.
Preliminary check-up
Check the efficiency of your photovoltaic system
Our appropriate certified equipment allows us to measure the efficiency of photovoltaic (PV) systems: the performance of solar panels and inverters, isolation leak testing in photovoltaic modules and their connecting wires which facilitates the detection of possible leaks and faults.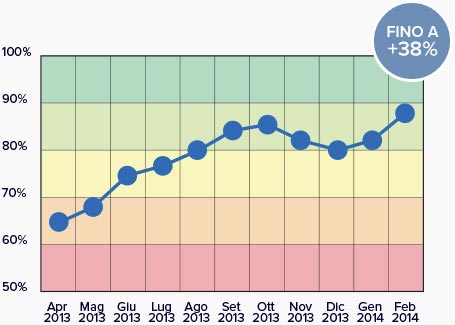 Graphic visualization of increase in performance ratio
Performance Ratio
The Performance Ratio is a parameter defining the ratio between actual energy yield and possible theoretical yield.

If it is measured regularly, it is possible to detect any anomaly in the installation and functioning of the whole photovoltaic system, so that it is possible to promptly intervene and restore the full effectiveness while improving its performance and increasing its gain up to 38% more.

Check your whole photovoltaic system by a single test
In order to check the insulation of your photovoltaic modules, you do not need to wait for night time to come or to cover your modules.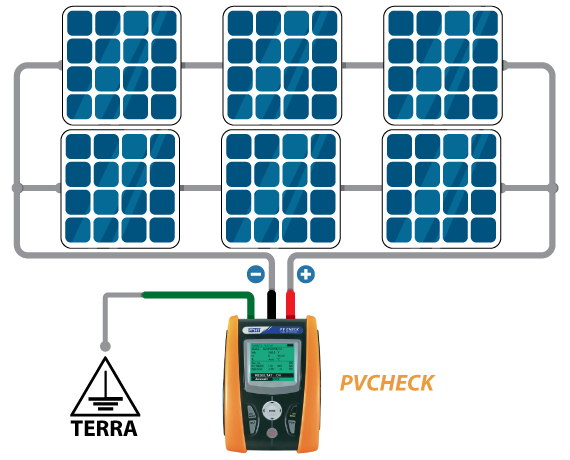 Continuous monitoring systems
We use continuous monitoring systems and avant-garde instruments which, added to our experience, allow us to get numerous advantages. Among them:
Data gathering about the systems and their components
Intervention times reduced
Defining intervention priorities
Preventive detection of possible faults
Detection of latent problems
Tiny improvements making a huge difference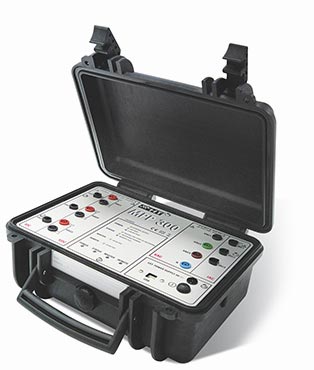 Costumised packages
We offer customised packages which may also include the total management of your photovoltaic system so that you do not need to care about anything else.
Electrical system check-up

The periodic check-up of electrical systems is necessary to check their performance level as well as dissipation, the circuit insulation, and the efficiency of protections for workplace safety according to the laws in force.

Green area mowing

Cleanliness in the area surrounding solar panels is fundamental not only initially, while the system is being implanted, but also throughout the system's working. Mowing is carried out with suitable equipment. The accurate maintenance of grass underneath the structures reduces fire risk.

Scheduled cleaning

Keeping your photovoltaic panel and all its equipment clean is the first step towards an optimal and constant energy yield. In fact, the dirt due to the environment causes a remarkable drop in the panel yield. Consequently, energy is not put into your grid. In addition, summer temperatures can further reduce the panel yield.

Ask for a preliminary check-up.

Contact us


For the maintenance of your photovoltaic system.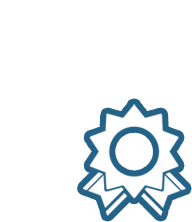 Certified reports
In addition to a continuous updating by attending specialised courses, our company provides some remarkable equipment to carry out any necessary work on photovoltaic modules as well as on lines and inverters, in order to check and detect any problem and draw up a certified report which will be sent to the building firm for the unfit components to be substituted.
We are at your complete disposal for any problem you may need to solve.
Once and for all.

Ask for a preliminary check-up of your electrical or photovoltaic system. We are going to assess any inefficiency or loss.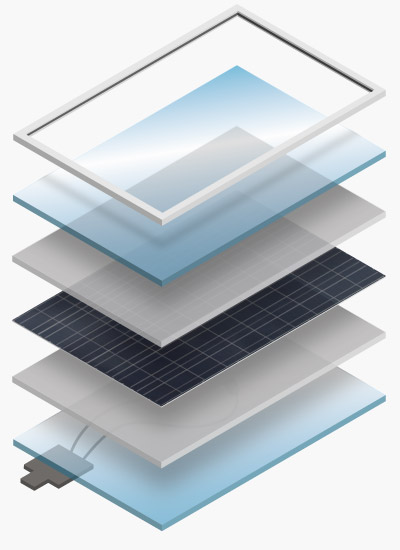 Photovoltaic panel disposal
We deal with the disposal of damaged photovoltaic panels, even if they were installed by other installers.