Imp.e. F.lli Fantoni s.r.l.
A reliable partner at the service of your own future
IMP.E. F.lli Fantoni s.r.l. (abbreviation of ELECTRICAL SYSTEMS) is a company based in Urbania (PU) in the industrial area called Cà Ciccolino and covers around 10,000 m² (2,500 m² used as premises and factory)

45 years of experience
at your experience.

Residential and industrial electrical systems – Photovoltaic systems – Electricity boards - M.T. substations - Automation and supervision systems – Structured wiring – Data transmission – Electrical system planning
Certification
SOA
Public works execution certificate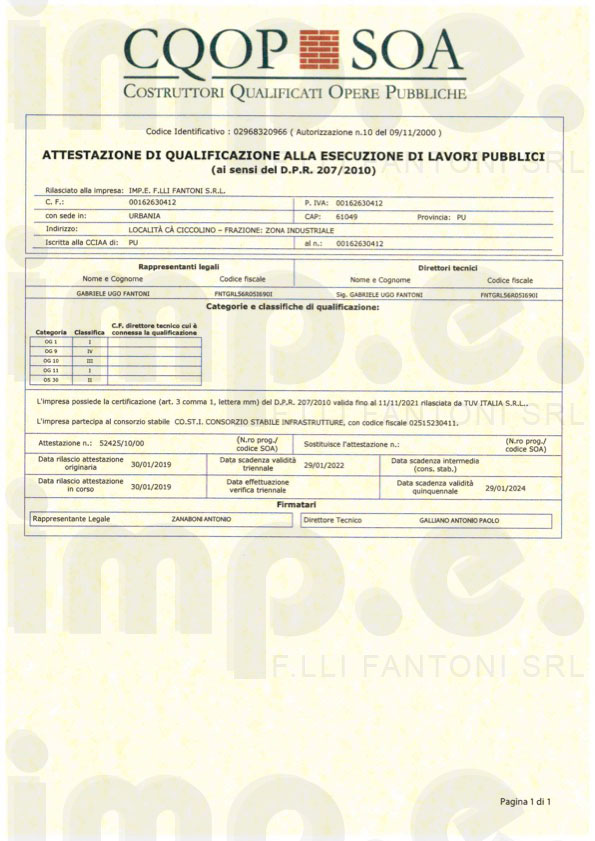 UNI EN ISO 9001:2015
Quality system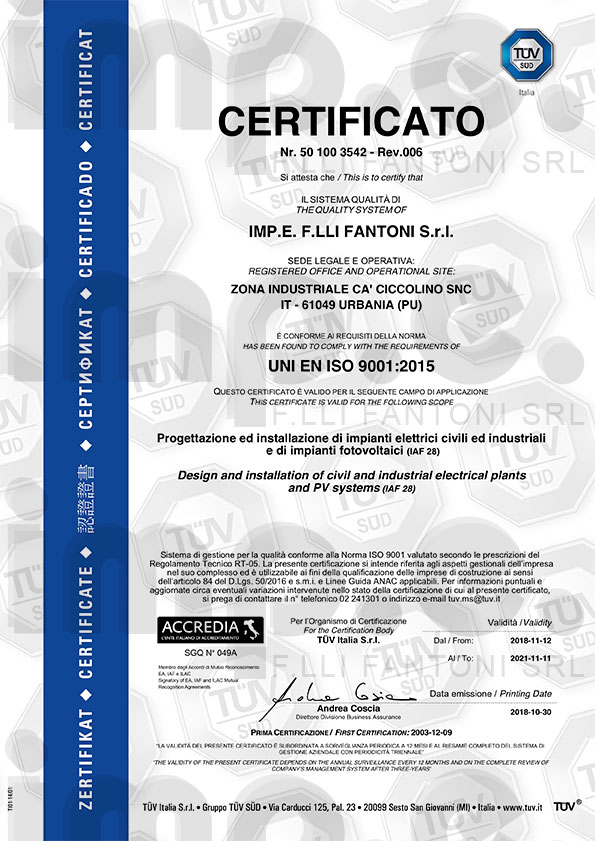 UNI EN ISO 14001:2015
Environmental certification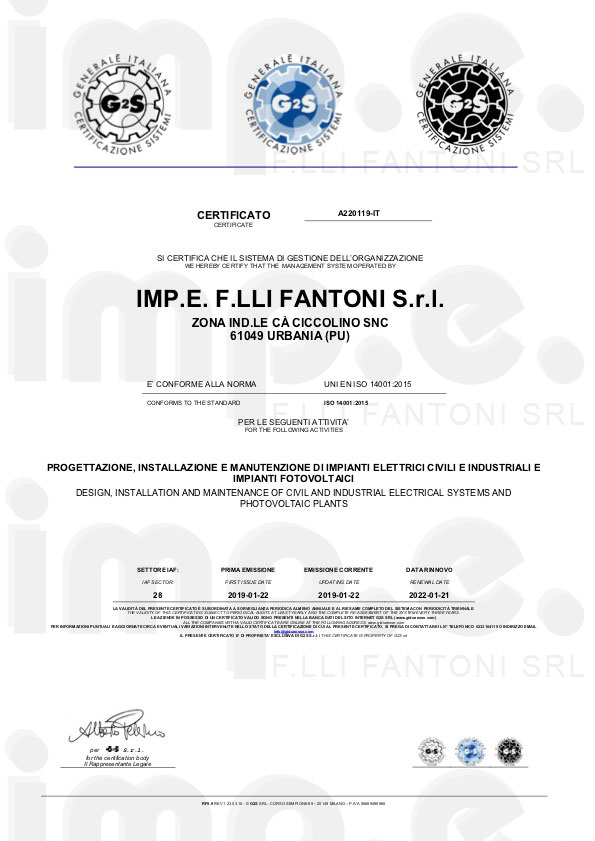 BS OHSAS 18001:2007
Safety certification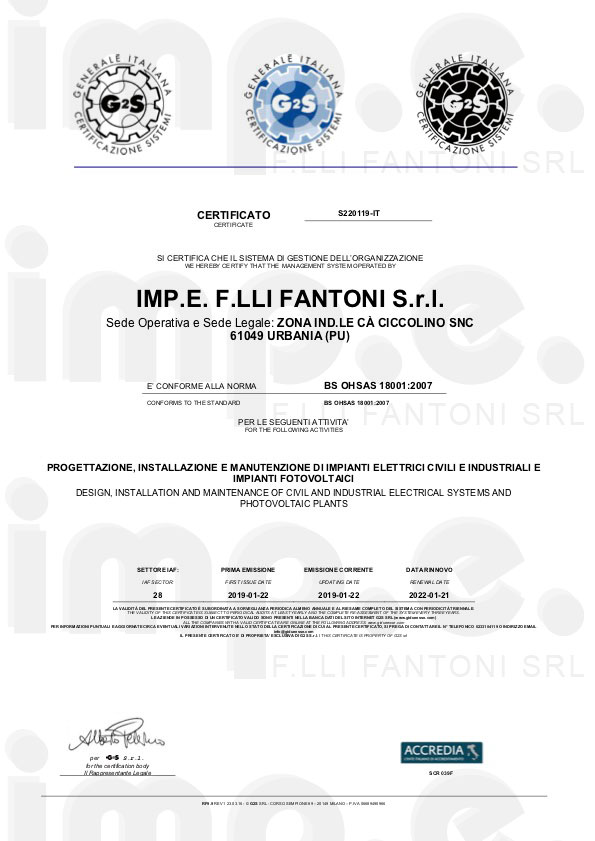 Specialized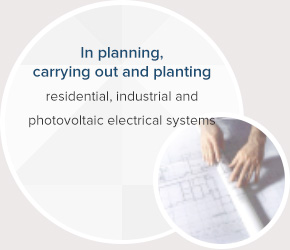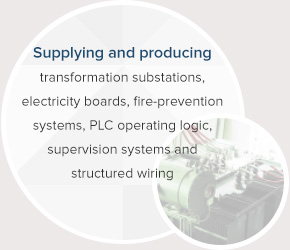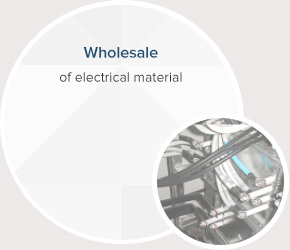 History
Its origins, a small business
IMP.E. was born as a small business in the electricity sector thanks to the initiative and lively entrepreneurial spirit of Mr Alceo Fantoni.
The company was originally based in premises used as offices and warehouse, right below Mr Fantoni's dwelling. Here, he could rely on a very small amount of workers (4-5 in total) as well as on his technical administrative staff, which barely included two members.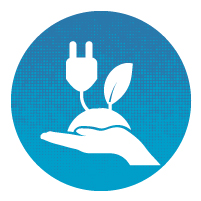 A new reality
Since 20th April 1973, IMP.E. has carried out a lot and made so much progress that, three years later, in 1976, the owner of the company decided the time had come to adapt the company's structure and size to the new market realities it was to face: Mr Fantoni asked for the aid of some shareholders, who acquired their own capital share, thus turning the business into a limited partnership company.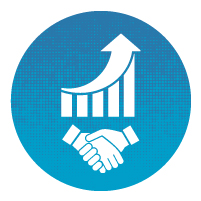 Homesickness
Mr Fantoni was an engineer specialized in electrotechnics. In the post-war period, he moved to the north of Italy to work as a foreman in Falk steel plant in Sesto S. Giovanni. The new environment fitted Mr Fantoni. He married a Milanese woman and set up house. His move seemed definitive now. However, he still felt incredibly homesick and wished to go back to his hometown. This happened when, in the early 1960s, a new project was launched: the foundation of "ITIS E. Mattei" technical high school, where Mr Fantoni was called to give his own support as an Electrotechnics teacher.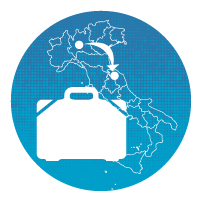 The new base
At the same time, a remarkable increase in the staff took place, both in the number of workers (it rose to 15, an amount which has always remained more or less the same) and in the members of the office staff. Moreover, the base was moved to an actual factory located in Bastia di Urbania. The base, however, was but a temporary one as, since the early 1980s, the construction of Urbania's industrial area called Cà Ciccolino (which would later become the final base of the company) had already been completed. The only owners of the company are currently the heirs of Mr Fantoni, his children Gabriele and Graziella.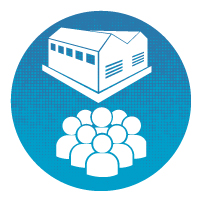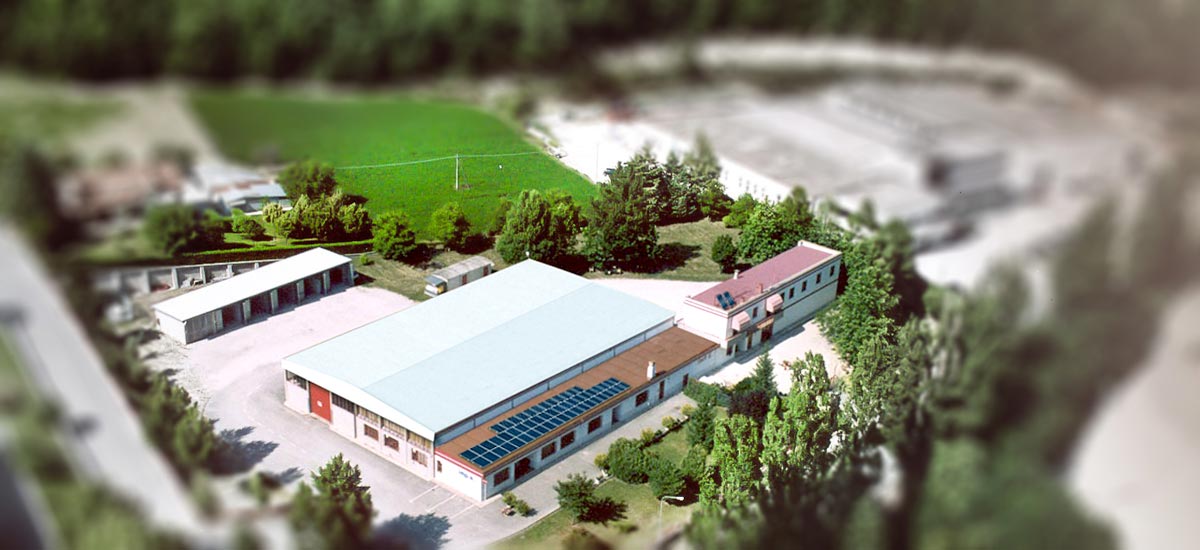 An enlightened guidance
Under the enlightened guidance of the company founder and, subsequently, thanks to the initiative of Cav. Fantoni Gabriele Ugo, who inherited his father's devotion for the business, the company was gradually expanded and improved both from a financial and from a commercial point of view. The credit for all this is without a doubt on the professional solidity of the company's administrators and staff, but especially on the quality of its products and working. In fact, the company follows the directions provided by the UNI EN ISO 9001:2000 quality system rules.
Ecological awareness
Over the past years, IMP.E. has shown ecological awareness, especially when it comes to protecting the surrounding environment, and has participated in numerous qualifying courses in order to provide its customers (and anybody willing to trust the company) with the planning and carrying out of photovoltaic systems, by following its customers, with its expert staff, from a rough estimate to the reception of the GSE government incentive.
The company has expanded its own market and gradually increased its yearly turnover. However, the company does not consider this as a point of arrival. On the contrary, it represents a stimulus to the constant improvement of its own merits.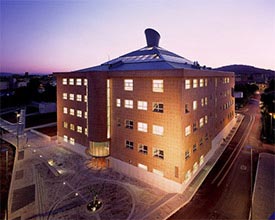 We have expanded our market and won the respect and trust of suppliers and customers, among them: Università degli studi di Urbino, ERSU (Ente Regionale Diritto allo Studio Universitario) of Urbino, I.N.P.S. (including all its bases in Pesaro and Urbino), the towns and villages of Urbania, Urbino, Pesaro, Cagli, Fermignano, Fano and others in the districts of Pesaro and Urbino, Leasing centre in Florence, Poltrone e Sofà of Rome, Fashion Time in Bologna, Vivai Zanzi in Ferrara, Beauty Farm Miramonti at Passo del Tonale, BPA Palas in Pesaro, the new building of Pesaro's Court of Law.
Quality Policy
Over all these years we have gained considerable experience and prestige in our sector, thus becoming one of the main subjects of the service quality research in order to achieve our customers' complete satisfaction.
Download file (original language) >
Our company policy is undoubtedly very demanding and can be summed up in 4 goals.
Satisfying
the expectations and answering the requests of our customers in terms of characteristics, reliability, completeness and, last but not least, punctuality in delivery.
Updating
and, according to the laws and technical regulations in force and regulations, following the regulations concerning safety at work and environmental protection (Imp.e. draws up its own operational safety plan with its own staff).
Increasing
cooperation and the involvement of the whole staff towards quality policy. For this reason, the constant training of our staff is particularly important, so that theoretical knowledge as well as business awareness can be increased.
Improving
production standards by continuously paying attention to environmental protection.
Quality Assurance
In order to achieve our goals, our internal structure is organized so that we assure a more efficient organization. Consequently, we can lead our company towards Quality Assurance.

Quality, in fact, occurs when every member and every function of the company are responsibly committed to follow the strategy designed by the Company Directorate-General and supported by the Company Quality System.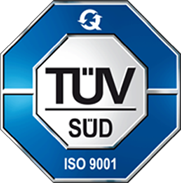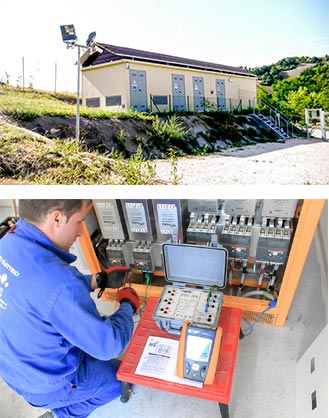 References
We are specialized in residential and industrial electrical systems, in supplying, making and installing substations for electricity transformation (medium tension/low tension), electricity boards, fire-prevention systems, automation, supervision, data transmission, photovoltaic systems and such.
In addition, our structure includes a planning office with trained and qualified experts.
Company Organization
Sole Administrator: Cav. Fantoni Gabriele Ugo
Technical Manager: Cav. Fantoni Gabriele Ugo
Registration and Certificates
BS OHSAS 18001:2007
UNI EN ISO 14001:2015
UNI EN ISO 9001:2015
SOA certificate for the following categories: OG11 class.III; OS30 class. II; OG9 class. IV; OG10 class. I; OG1 class. I.
Court of law of Urbino at n.601; C.C.I.A.A. of Pesaro n.00162630412; REA 62980
Social Security
INPS seat of Pesaro account n. 5904030652 00
INAIL seat of Pesaro Customer Code n. 3261241 PAT 29840/27
Tort Liability Policy for Industries Ass. Gruppo SAI Fondiaria policy
Tort Liability Policy for Building Firms Ass. Gruppo SAI Fondiaria policy n. 0236.0751195.40
Staff
n. 3 qualified planners;
n. 3 technical clerks;
n. 3 administrative clerks;
n. 7 workers;
about n. 10 consultants.
Small and medium engineering industries collective agreement.
Premises and Factory
Owned by IMP.E.- MQ. 2000,
it covers 10,000 m².
Means of Transport
n°2 3-seat Ford Transit
n°1 IVECO 100E18 crane truck
n°1 BMW X6
n°1 9-seat Ford Transit
n°1 Opel Combo
n°1 Audi A4 ALLROAD
n°1 New Ford Transit crane tipper truck
n°1 Nissan PK
n°1 Audi Q5
n°1 Ford Transit Connect
Equipment and tools
Programming and measurement tools: (ASITA SBS7671 for system testing, clamp tester, global resistance meter, phase sequence meter, ammeter clamp for continuous power, solarimeter, Digital multi-meter, Microvip MK1, various testers, Siemens PLC programmer);

AGILENT HP tool for Ethernet network certification (data transmission) up to category 6 and optical fiber;
HT SOLAR I-V tool for photovoltaic system testing;
HT PV-CHECK tool for photovoltaic system isolation resistance measurement;
HT PQA820 network analyzer;
HT THT47 Thermal imaging camera;
HT71 Ground tester;
HT MPP300 adapter for photovoltaic system measurement on three phase installations with simultaneous measurements up to 3 MPPT;
Accessory HT3301 infrared thermometer;
Accessory HT9022 ammeter clamp – power quality analyzer;
(4 units) accessory HT9021 ammeter clamp designed for current measurement up to 1000A in current circuit;
Accessory HT82 phase sequence indicator;
Oscilloscope;

System installation equipment such as: drills, electric screwers, wrecking drills, ladders, scaffolding, inclined hoists, Toyota lift truck, Genie liftable platform, power unit, etc.
Metal framing equipment: shears, press, bending machine, spot and wire welding machines, pillar drills.
Premises Equipment
n.10 computers plus laser printers;
n.1 A0 plotter; photocopying machine / scanner.
Banks
Banca Popolare dell'Adriatico (branch of Urbania),
Banca Popolare dell'Etruria e del Lazio (branch of Urbania),
Banca delle Marche (branch of Urbania)